Cylinder Liners
Cylinder Covers
Connecting Rods
Piston Crowns
Viscous Dampers
Are you looking for service for your Four Stroke Engine – Viscous Dampers, you've come to the right place!
PJ Diesel Engineering A/S is authorized by Metaldyne.
We offer both Metaldyne spare parts and high-quality factory-authorized service and have more than 40 years' experience in servicing, repairing and maintaining Viscous Dampers.
Damper Repair
PJ Diesel Engineering offer the following services
In-house damper repairs up to approx. 1500 mm diameter
On-site repair worldwide for viscous dampers over 1500 mm diameter
Highly trained and dedicated Metaldyne Specialists
Distributor and Partner with Metaldyne with full access to parts available
Re-conditioned dampers can be certified for Classification Societies on request.
Extensive Metaldyne spare parts inventory
Competitive pricing and minimal turnaround times
Factory-approved and authorized Metaldyne service
Fast repair frames for emergency service worldwide
Factory-trained and experienced service engineers
All in repair, parts, exchange and field service
Retrofits and upgrades available upon request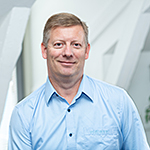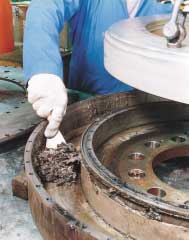 Damper failure resulting from lack of sample analysis – Even up to this point the bearings can be replaced using AAM's expertise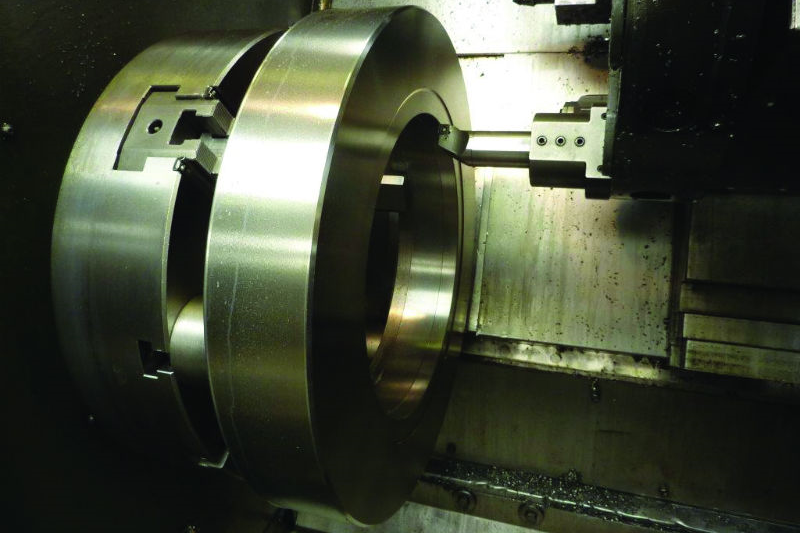 3. Machining inertia ring to remove bearing damage and to prepare a perfect surface that will ensure optimum damper performance.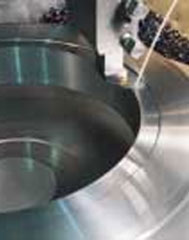 2. Conversion of Lead Bronze bearing to PTFE.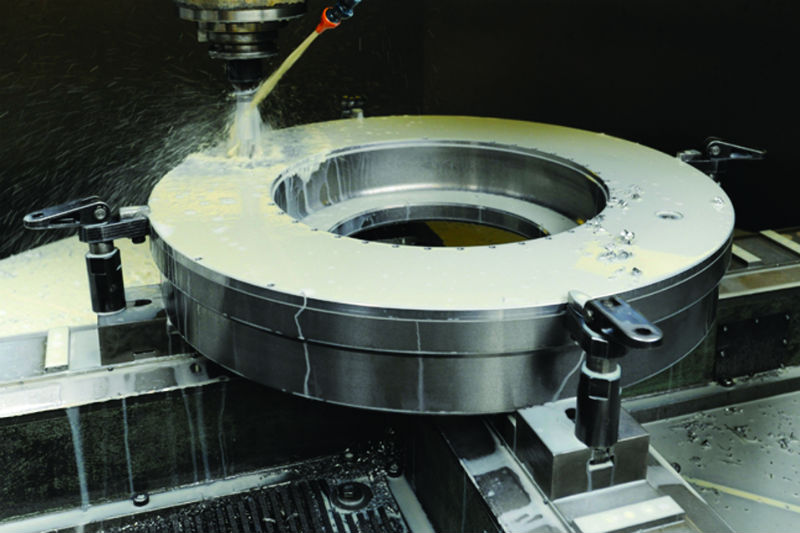 4. Case cover conversion.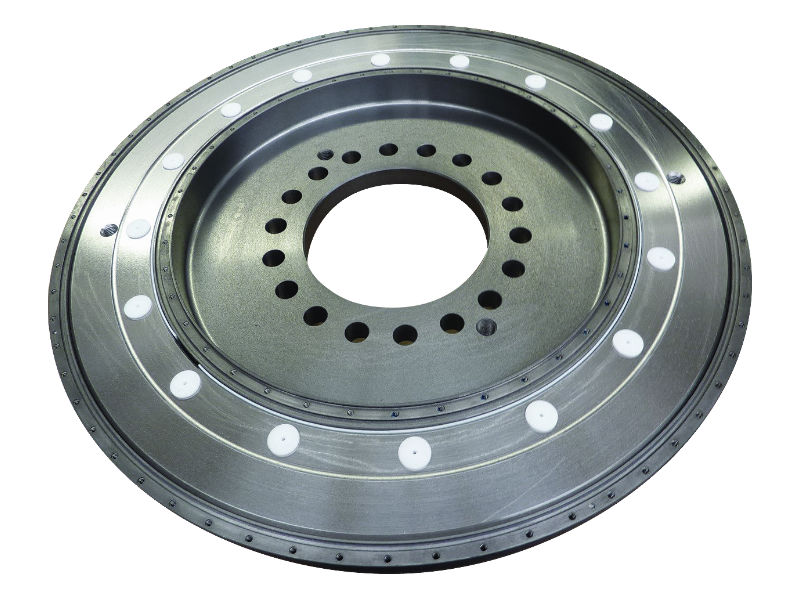 5. Re-assembly, using technically superior material which will greatly extend the operating life of the damper.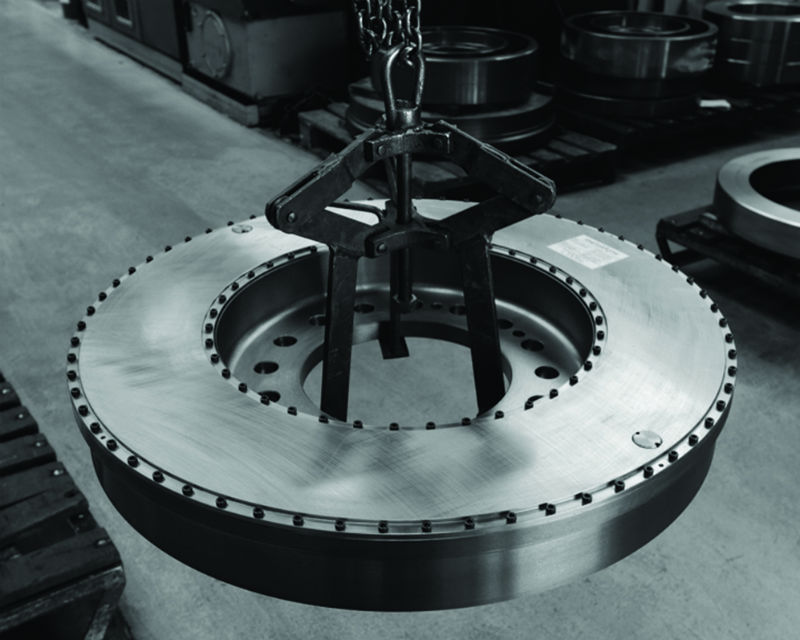 7. The damper is now totally reconditioned and meets the latest technical specification. It is effectively, as new.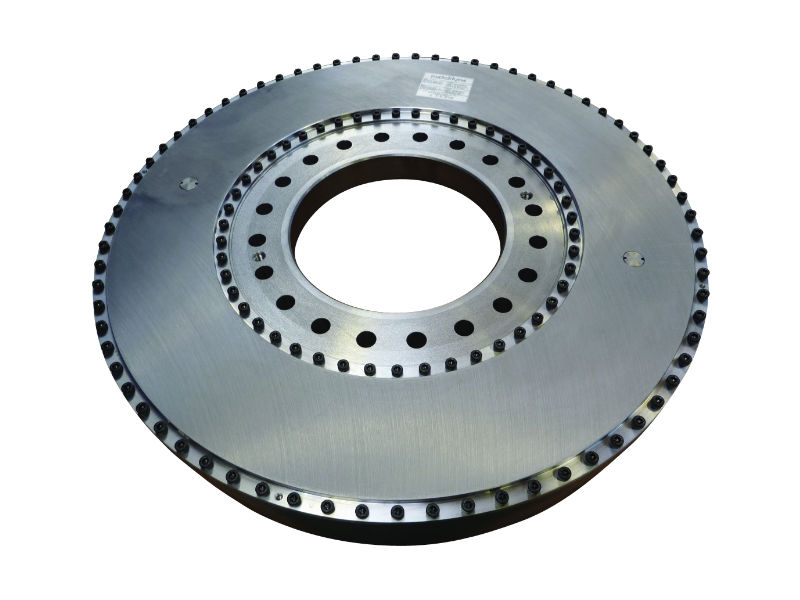 6. Fully rebuilt ready for pressure and vacuum testing.
Circular flow and Exchange Service
Imagine a shared response program unlocking the value of unused assets and saving you from stockpiling key components for urgent repairs.
Within PJ Diesel Engineering A/S you can join services with other end-users minimizing stock expenses, and at the same time maintaining full flexibility and the advantage of externalizing the risks. Through our exchange program expensive individual ownership costs and delivery time is reduced with shared acknowledged access to key components. Read more about our EXCHANGE SERVICE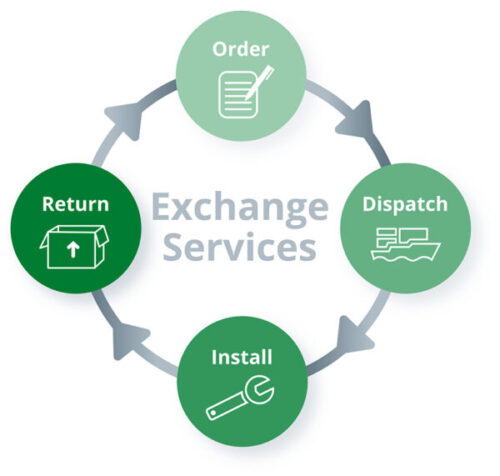 Long- and short-term benefits
Improving service by enabling programmed maintenance and emergency response
Reduce dependency from shore facilities
Eliminate delivery time (Time required for repairs from shore)
Plug and play solutions
Risk reduction
Reduced operational cost
Elimination of expensive inventory
Fixed prices on exchange units - easy budget planning
24 months liability for defects and shortages
High availability because of inventory at PJ Diesel Engineering A/S facilities
Not stocking expenses
No new unit investment
Full report and IMO/EAIAPP Validation
Repairable damages all included in SEU (Service Exchange Unit) A solution with no extra costs
Elevating from supplier to service partner (Trusted supplier)
Responsible and sustainable Supply Chain Management