Turbocharger service for Ships, Power Stations and Offshore
MHI MET
HS TURBO
NAPIER
IHI
Does your Turbocharger need SERVICE?

PJ Diesel Engineering A/S has been overhauling, servicing and reconditioning turbochargers for the past 40+ years, and therefore has extensive experience and knowledge in this field and within all the known Brands.
The Turbocharger is a vital piece of equipment and a necessity to keep your engine running. This is why most shipowners tend to offer large amounts of money to buy new equipment once a breakdown occurs.
 The good news is that new is not necessarily best!
A turbocharger with wear and damages can easily be repaired at prices up to 75% cheaper than buying a new one. It can even improve life cycles compared to new components from the manufacturer – and with even better delivery times.
At PJ Diesel Engineering A/S, we focus on circular/sharing economy-based repair and service solutions based on "Waste Less – Lose Less" principle, and continuous optimization. 
As a non-bios partner, PJ Diesel Engineering A/S is advocating service and repair solutions tailored specifically to your requirement and requests, using our joint possibilities as an alternative to "just" procuring new expensive parts.

Availability and fast response are key to mutual success, and at the same time, we can offer to repair parts which often would be stated as non-repairable. The most common problems can most likely be repaired in our workshop and along comes always a 24-month liability for defects and shortages.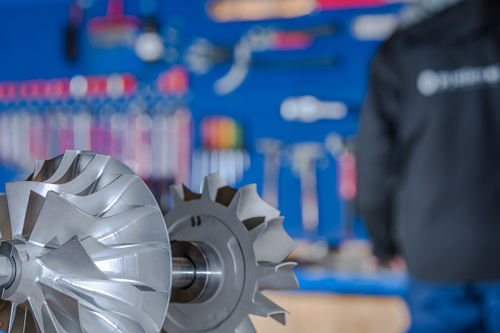 Our turbocharger service includes:
Cartridge Overhauls
Turbine Blade Repair
Nozzle Ring Repair
Balancing Facilities
Parts Supply
Exchange Stock Service
Field Service
Added services provided through our response and exchange program 
Improving service by enabling programmed maintenance and emergency response

Reduce dependency from shore facilities

Avoid delivery time – as necessary parts are available on site

Plug and play solutions – complete units to be installed by crew

Risk reduction

Reduced operational cost

Elimination of expensive inventory
Having PJ Diesel Engineering A/S as a critical partner investigating your value chain and providing business cases for your optimization process is a win-win. Focusing on resources is essential now – and crucial in the future!
Repairing instead of mindlessly replacing is a win for your company, your CSR profile and the environment. 🌱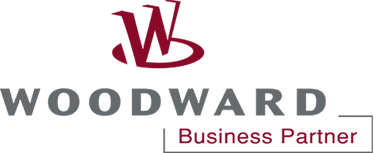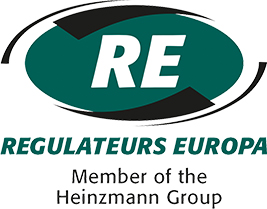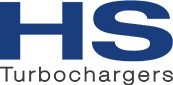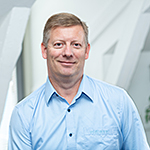 Circular flow and Exchange Service
Imagine a shared response program unlocking the value of unused assets and saving you from stockpiling key components for urgent repairs.
Within PJ Diesel Engineering A/S, you can join services with other end-users minimizing stock expenses, and at the same time maintaining full flexibility and the advantage of externalizing the risks. Through our exchange program, expensive individual ownership costs and delivery time is reduced with shared acknowledged access to key components. Read more about our EXCHANGE SERVICE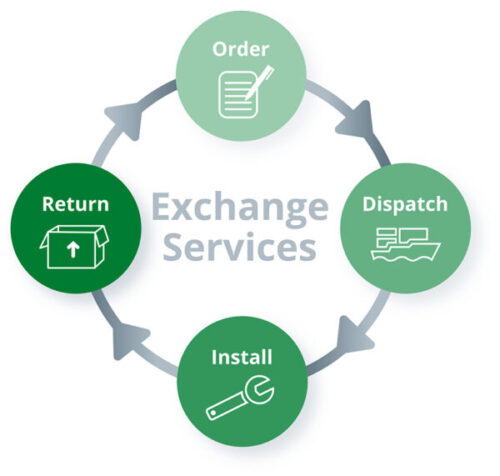 Long- and short-term benefits
Improving service by enabling programmed maintenance and emergency response
Reduce dependency from shore facilities
Eliminate delivery time (Time required for repairs from shore)
Plug and play solutions
Risk reduction
Reduced operational cost
Elimination of expensive inventory
Fixed prices on exchange units - easy budget planning
24 months of liability for Shortages & Defects
High availability because of inventory at PJ Diesel Engineering A/S facilities
Not stocking expenses
No new unit investment
A full report and IMO/EAIAPP validation
Repairable damages all included in SEU (Service Exchange Unit) A solution with no extra costs
Elevating from supplier to service partner (Trusted supplier)
Responsible and sustainable Supply Chain Management
A vast stock of genuine Woodward spares and Governor test stands
PJ Diesel Engineering A/S meets all the requirements for immediate service without delays. We further deliver field services for Woodward components for inspection, troubleshooting installation and commissioning.