Turbocharger Service for HS 4800 + HS 5800
MHI MET
HS Turbo
NAPIER
IHI
Are you looking for Turbocharger Service for HS Turbo® Series, you've come to the right place!
PJ Diesel Engineering A/S is authorized by HS Turbochargers and offers HS Turbocharger spare parts, on request, and high-quality factory-authorized service within the HS Turbo® Series.
We have more than 40 years of experience in servicing, repairing and maintaining Turbochargers.
We focus on circular economy-based repair and service solutions based on "Waste Less – Loose Less" principle, and continuous optimization, so please contact us with specific application information and we will guide and advise accordingly.   
HS Turbo® Series
HS 4800 fitted on Wartsilä 12V34SG | 12V32DF
HS 5800 fitted on Wartsilä 18V34SG | 18V32DF | 18V28SG
Disclaimer
HS Turbochargers, "HS" and their associated model numbers are registered marks of HS Turbo. PJ Diesel Engineering A/S is an authorized repair and service agent of HS Turbo. PJ Diesel Engineering A/S supplies original OEM-parts. 
Turbocharger service general
The Turbocharger is a very important piece of equipment and a necessity to keep your engine running. This is why most shipowners tends to offer large amounts of money to buy new equipment once a breakdown occurs.
The good news is that new is not necessarily best!
A turbocharger with a wear and/or damage can in most cases be repaired at a price up to 75% less than buying a new one. It can even improve life cycles compared to new components from the manufacturer – and with even better delivery times.
Availability and fast response are key to mutual success and at the same time we can offer to repair parts which often would be stated as non-repairable. Common problems can most likely be repaired in our workshop – and along comes always a 24-month liability for defects and shortages.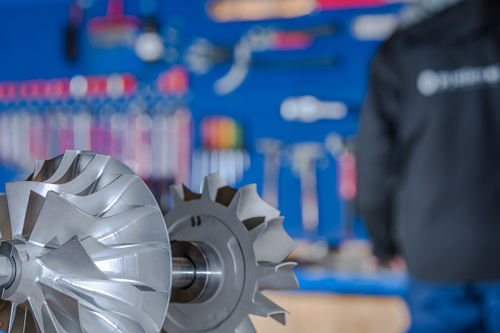 Our Turbocharger Service includes:
Cartridge Overhauls
Turbine Blade Repair
Nozzle Ring Repair
Balancing Facilities
Parts Supply
Field Service
In our workshop in Copenhagen, we have a team of factory trained service engineers working around the clock to service our customers.
We are here to help so do not hesitate to contact us. For emergencies please call right away – we are here 24/7
About HS Turbochargers
All rotating parts in the HS Turbochargers can be replaced separately and are individually balanced. The turbine wheels are Axial, the design is compact and the weight relatively low for fast response performance.
Hedemora Turbocharger Types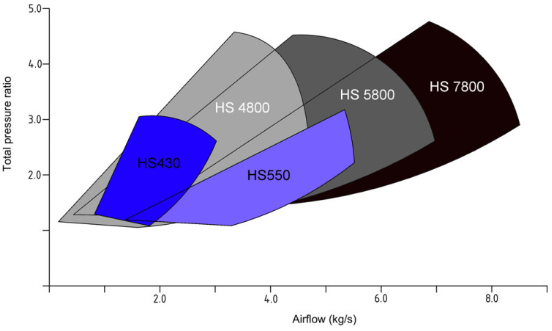 The internal plain bearings use lubrication oil from the engine and are designed for a better access to the turbine wheel and to the compressor – and therefor allows for a smaller design.