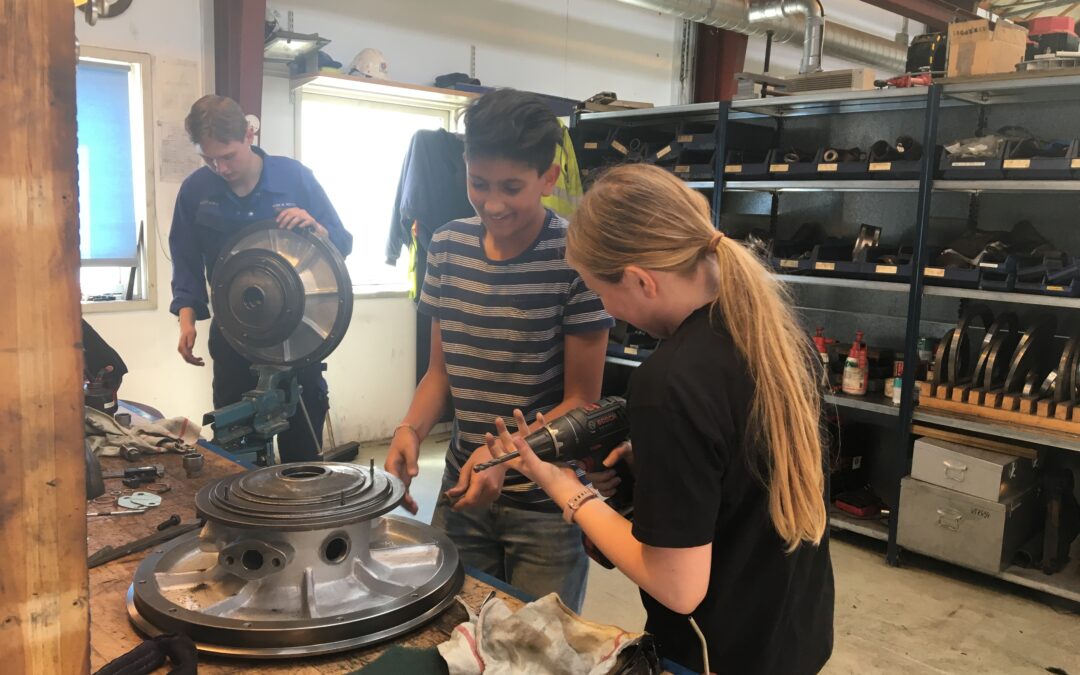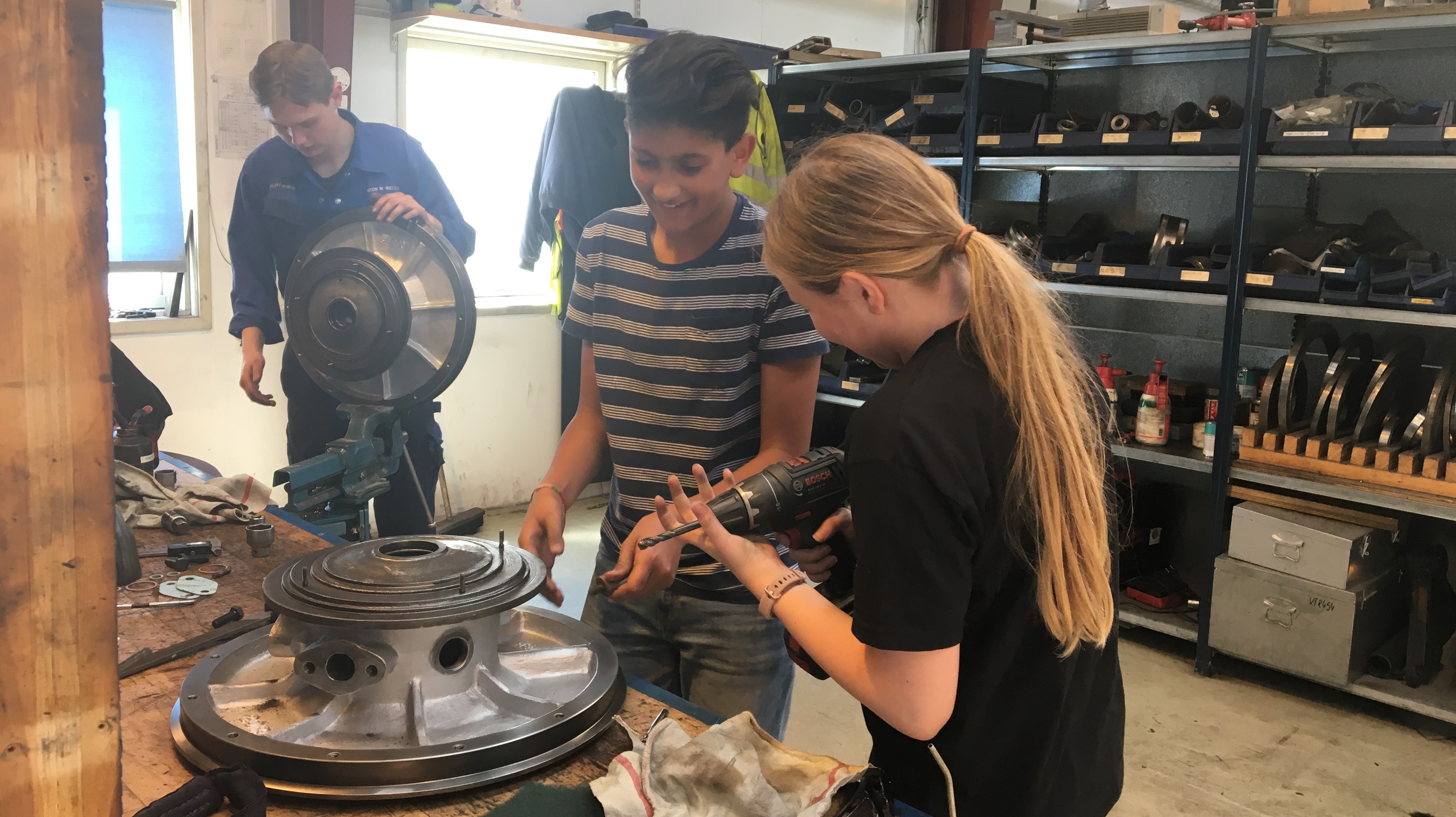 Source: PJ Diesel Engineering A/S
Last week PJ Diesel Engineering A/S had the pleasure of hosting a 3-day work experience for two students from Kratbjerg skolen dept. Engbjerg. The interns, Amalie and Daniel, are students from 7. grade, and the purpose for the students have been to learn about professions where they in advance had very little knowledge.
During the three days, the students, Amalie and Daniel learned about the daily workflow in our workshop and in our warehouse, at our headoffice in Nordhavn, Copenhagen.
The students learned about the workflow in the company from receipt of order to dispatch of the goods. They have also been on a guided tour in our workshop where they have experienced different aspects of our company. This included, amongst others, our Woodward and Pump department, Stock department, Turbo department and our Machine department where 3-D printing was being used to make prototypes before CNC production. The students took the chance to test our 3D printer and with great success they printed their own "toys". Nametags have been formed and inscribed, a ship's bell and brass bolts have been polished and threads have been recut.
It has been a great pleasure to get to know Daniel and Amalie and to teach them about the Maritime industry – maybe one of them will turn out to be one of the future Maritime Craftsmen.
About the Maritime Craftsman
The Maritime Craftsman of the Future (FMH) aims to create greater interest in technical vocational training that is being used in the maritime industry, in the Capital Region's maritime companies. The goal is to increase the supply of qualified technical professionals to the maritime industrial companies, including creating 361 internships and 62 new training courses at vocational schools.