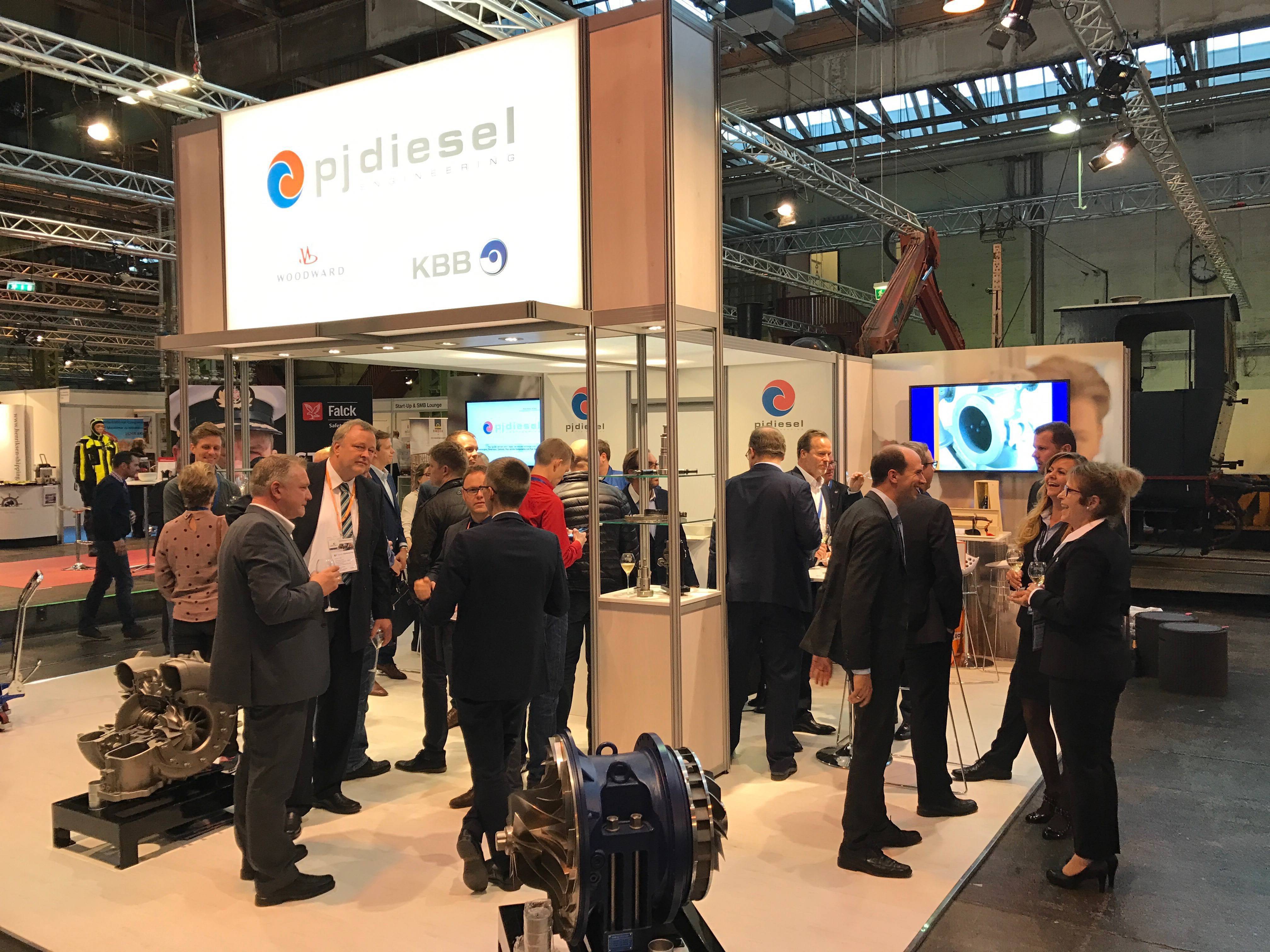 When Danish Maritime Days open in Denmark for the fourth time, from 1st – 4th May, PJ Diesel Engineering will again exhibit at the Danish Maritime Fair in Copenhagen. PJ Diesel Engineering has exhibited at the fair since 2014, when the fair started, and has backed up as a gold sponsor. This year, the company is taking another step forward and is launching an ambitious events programme, focusing on knowledge sharing, new technology and debate.
The events will allow you to meet the company's employees and ask questions about factual issues, get a basic introduction to a diesel engine's components (in a non-technical way), a presentation of circular economy and replacement programmes, another on two-speed turbochargers from KBB, and a number of exciting contributions on 3D printing. An event on the Wednesday is arranged in cooperation with Green Ship of the Future.
On Wednesday 2nd May from 15:00-17:00, there will be the opportunity for somewhat more relaxed networking, as PJ Diesel Engineering will be hosting a champagne reception where André and Leilani from Champagne Guru will offer a unique tasting experience with various vintage and Grand Cru champagnes.
As regards the background to the ambitious programme, PJ Diesel Engineering's CEO Anne-Mette Elsborg explains: "With Denmark as a leading maritime nation, it is important to participate in an event such as this one."
The events do not require prior registration and are free – but if you are interested you can write to dmf@pjdiesel.com and apply, and PJ Diesel will then sponsor free admission to the fair.
About PJ Diesel Engineering:
PJ Diesel Engineering A/S was established in 1978, and is a repair and service company for turbochargers, injection technology, engine components, and control and instrumentation technology for diesel and gas engines for ships, power plants and the offshore industry.
PJ Diesel has 40 years of experience in component service and repair and offers a wide range of components on a replacement basis.
In addition, the company is the Danish/Scandinavian representative of a number of leading manufacturers including Woodward, Himsen, Mitsubishi, KBB, Regulateurs Europa and others.
For more information and to book an interview:
Contact media partner MARPRO Promotion.
Jakob le Fevre, Managing Director, MARPRO
Telephone: +45 6160 6062
E-mail: lefevre@marpro.dk