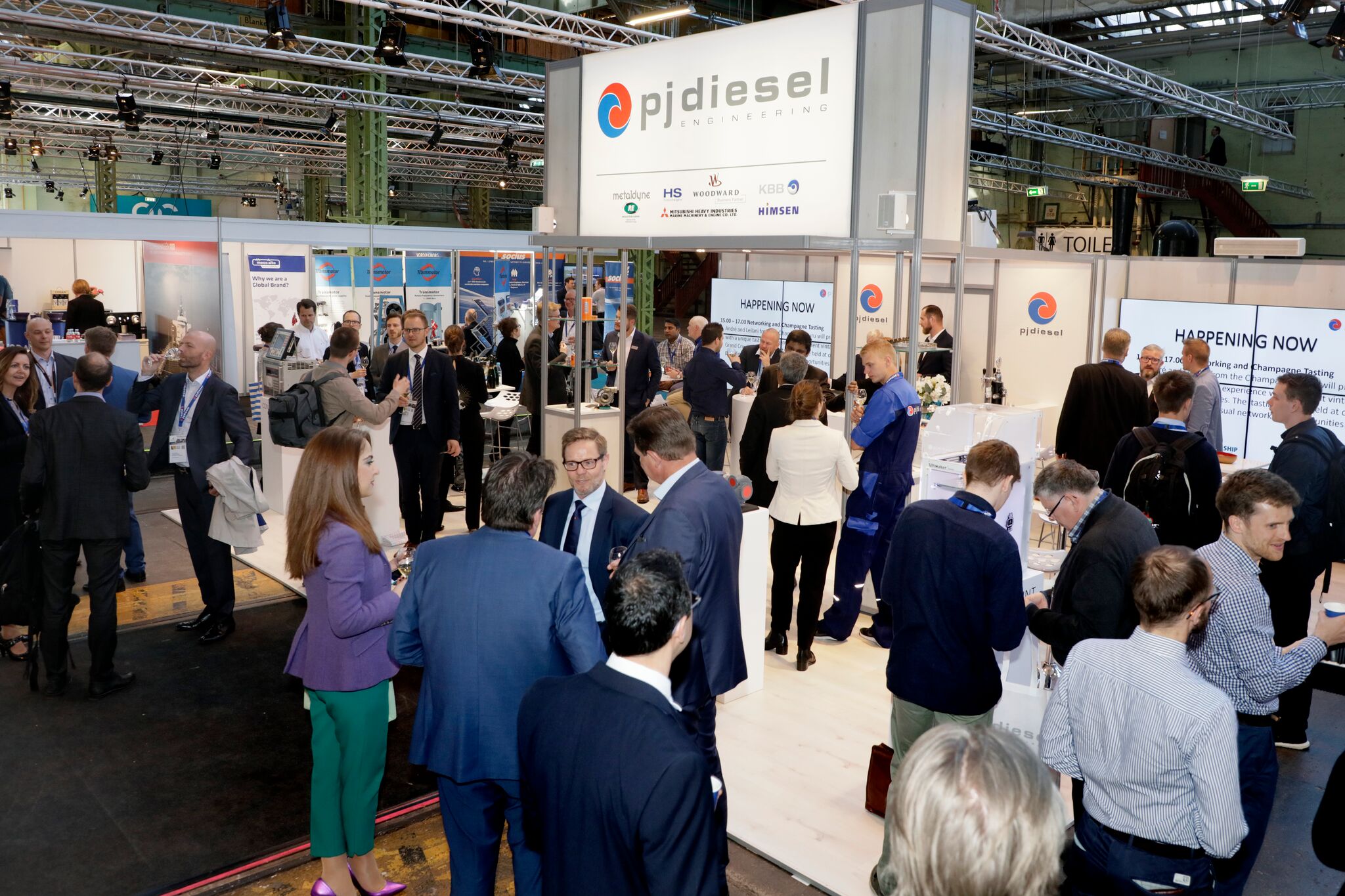 In connection with Danish Maritime Days, PJ Diesel Engineering has launched a series of events at the Danish Maritime Fair – DMF2018, focusing on knowledge sharing, new technology and debate.
The fair was officially opened on 2 May, and the panel discussion on 3D printing, organized in collaboration with Green Ship of the Future, especially attracted many visitors. In 2017, Green Ship of the Future had launched a project focusing on exploring the various possibilities that 3D technology provides. Representatives from PJ Diesel Engineering, Clorius Controls, J. Lauritzen and Maersk Drilling participated in the panel debate. Topics discussed included practical experience gained from participating in the 3D printing project and the long-term potential of the digital technology.
The panel debate was followed up with champagne tasting and networking. Among the audience were a wide range of shipping company representatives from the Danish, Norwegian and Swedish maritime sectors.
Anne-Mette Elsborg, CEO of PJ Diesel Engineering, commented: "We have had a fantastic start for three interesting days. In the next few days we will have several exciting events, including: on Circular Economy, 3D printing, and an introduction to the new Woodward Flex500."