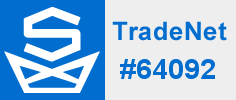 PJ Diesel Engineering A/S – SHIPSERV ID: 64092
For the last four decades, PJ Diesel Engineering A/S has been the forerunner for sustainable remanufacturing and, we have delivered both environmental and financially sustainable solutions through our services for the energy and maritime sector.
We provide recycled and optimized solutions for your industrial assets, and offer to service your vessels and installations, with full-service deliveries, for Turbochargers, Four-stroke Engines, Fuel Injection Systems, Governors & Controls, and Turbine Systems.
In short, we deliver a service that will optimize your assets, minimize the environmental impact, and reducing expenses.
The relationship between ShipServ and PJ Diesel Engineering, over the past ten years, has been one of genuine collaboration and continual dialogue and engagement; working together to adapt to the changing requirements of shipowners and operators, and creating new solutions that optimise, improve and add more value to customers.
We are working with ShipServ to look at how to further develop the circular, sharing economy for repair services and solutions. Not just using the ShipServ platform to connect the buyer with the supplier but also in facilitating the circulation of components, taking parts of the vessel again, and returning them to the vendor for repair. Innovating, in this way, is where we see a real opportunity for further development.
Read more about the PJ Diesel and Shipserv collaboration here.
Contact:
Call: +45 3929 1553  E-mail: pjdiesel@pjdiesel.dk