Recommendation of inspection/replacement of hot parts in axial turbocharger
Aged deterioration of hot parts is observed frequently around 10 years of use period. This deterioration will become a contributing factor of degradation of Turbocharger performance, causing increasing of engine fuel cost and exhaust temperature high.
Purpose:
Improvement of performance and reliability
Target model:
All axial MET turbochargers (MET-SC/SD/SE/SEII/MA/MB)
Contents of work:
Inspection and replacement of hot parts (turbine blade/gas outlet guide/nozzle ring)
Work period:
Gas outlet guide/nozzle ring: within normal maintenance (4~8 hours)
Turbine blade: to be executed during docking, etc.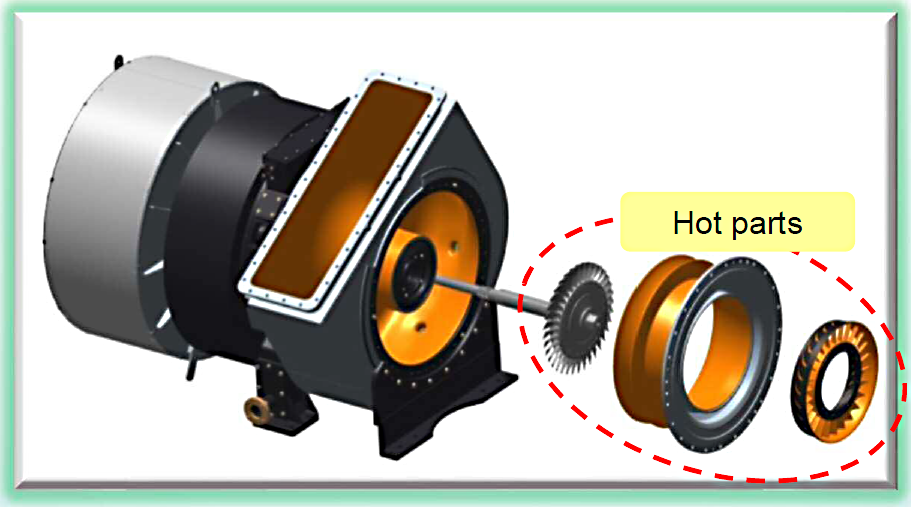 Source: Mitsubishi Heavy Industries Marine Machinery & Equipment Co., Ltd.
Turbine blade
(Yellow line shows original shape of blade)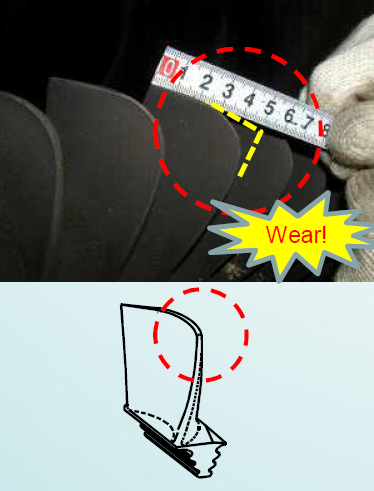 Gas outlet guide
(Occurrence of local wear)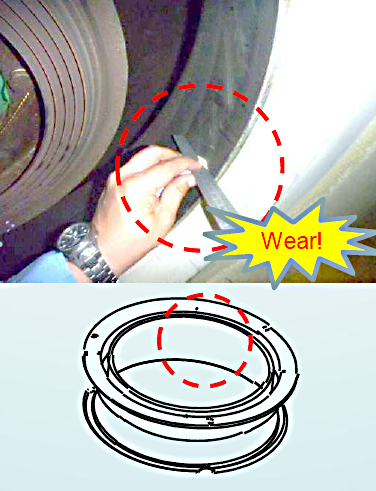 Nozzle ring
(Thickness of blade edge is decreased)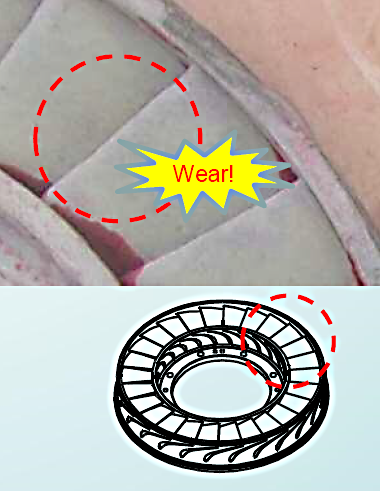 Recommendation ~ Inspection and parts replacement during overhaul ~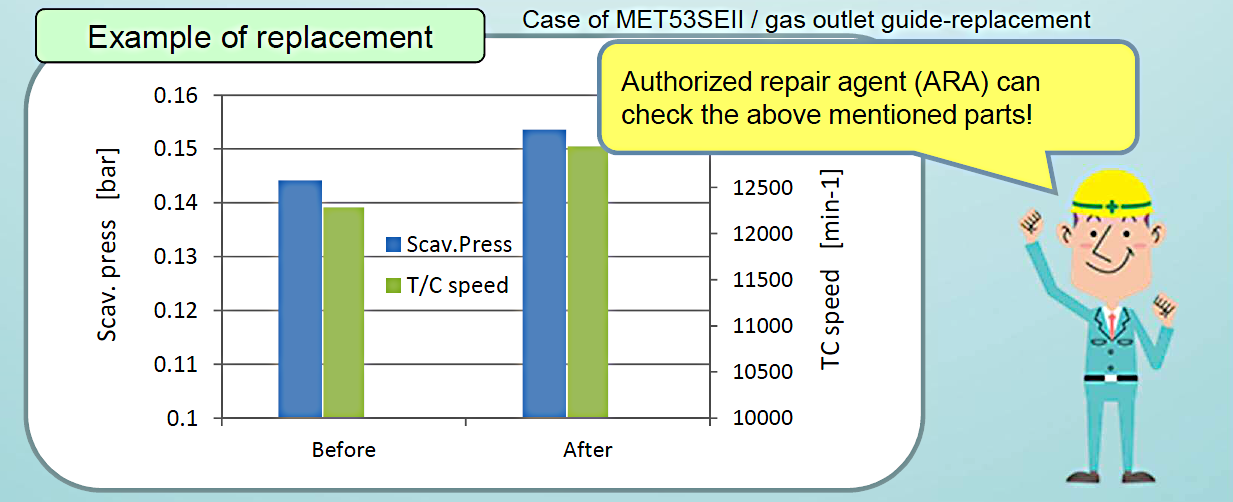 While contribution to recovery of engine performance is expected by replacement of hot parts, the performance is also affected by other factors including conditioning of engine parts, etc. Replacement of hot parts does not always guarantee expected effects.
PJ Diesel Engineering A/S is authorized by Mitsubishi Heavy Industries and offers both MET spare parts and high-quality factory-authorized service within the MHI MET® Series