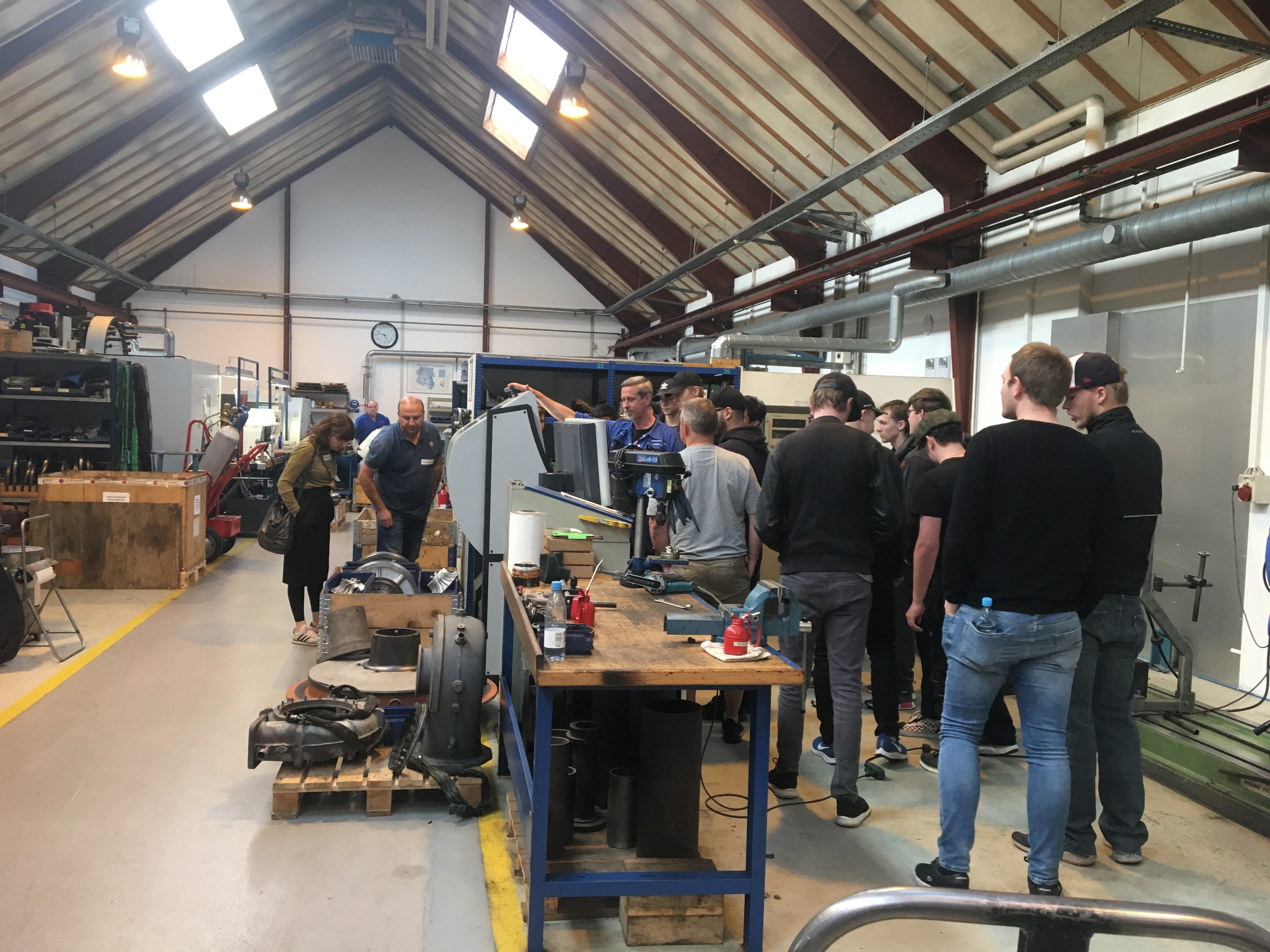 PJ Diesel hosted an open house event for TEC and NEXT students
Last week PJ Diesel welcomed "The Future Maritime Craftsman" to an open house visit in our head office in Nordhavn, Copenhagen. Here, 33 students and teachers from TEC and NEXT, and representatives from Danish Maritime and MDC, had a guided tour of our workshop where they experienced all aspects of our company. This included amongst others our Woodward and Pump department, Turbo department – where they received a deeper insight into how we are reconditioning worn Turbos – and our machine department where 3-D printing was being used to make prototypes before CNC production.
The Maritime Craftsman
The Maritime Craftsman of the Future (FMH) aims to create greater interest in technical vocational training that is being used in the maritime industry, in the Capital Region's maritime companies. The goal is to increase the supply of qualified technical professionals to the maritime industrial companies, including creating 361 internships and 62 new training courses at vocational schools.
Watch the video and see the highlights of the day