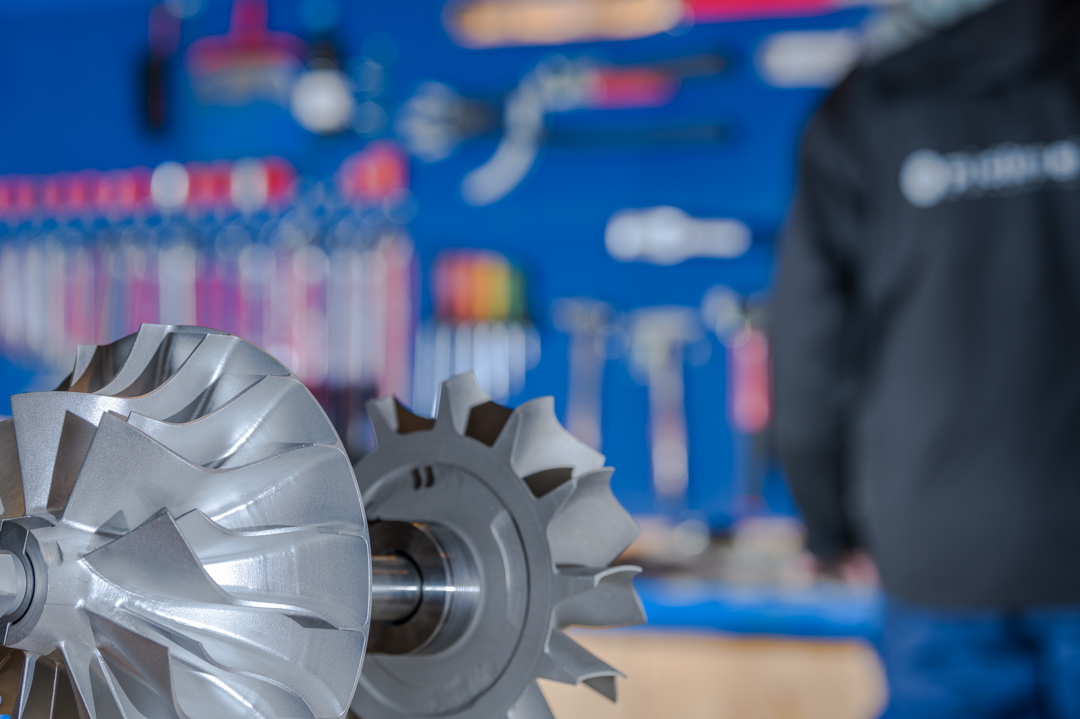 Source: Shipserv / PJ Diesel Engineering A/S
PJ Diesel – 10 years of success and breaking new ground with ShipServ

"We've been operating within the circular, sharing economy before it was even popular". So says Mikkel Elsborg, Vice President of PJ Diesel Engineering A/S, a family-owned business founded 40 years ago, and long-time user of the ShipServ platform since 2009.  Pioneering markets is a shared commitment both companies have as they celebrate the 10-year anniversary of their partnership. 
As a leading Northern European provider of repair and reconditioning services for key components in large diesel engines and turbines, PJ Diesel Engineering A/S is at the forefront of developing technology-based solutions to optimise the value and supply chains for critical engine repairs, minimising downtime for shipowners and operators, and reducing both cost and waste.
"We launched our 'Waste Less – Lose Less' initiative that promotes the principle of repairing, rather than simply procuring and mindlessly replacing expensive new parts when problems with engines, turbines and specific components occur.  When we were first founded, the approach was to buy new parts and then scrap the old parts.  However, it's a different world and society that we're living in today and we have to optimise the supply chain as much as possible to create more sustainability.  By creating a shared response programme, we can unlock the value of unused assets by removing the need to stockpile key components for urgent repairs, reducing costs for end-users, reducing waste – which is a win for the environment – and also improving turnaround times."
Turnaround time is a critically important part of PJ Diesel's business, and a key competitive differentiator for its 200 customers, spanning shipowners, operators, managers and insurance companies.  Working in their specialist area of repair solutions, their services are inevitably required when problems arise, often in relation to mission-critical components onboard a vessel. Within the maritime world, unscheduled downtime and offline assets have significant financial and operational repercussions.
Utilising the ShipServ platform and the SmartSupplier solution has been a critical part of PJ Diesel's operation for the past ten years.  The company receives up to 1,000 RFQs per month, 35% of which are through ShipServ and SmartSupplier, and all of which demand a rapid response.  Through SmartSupplier, PJ Diesel can provide a response in less than 12 hours with a delivery time and a quote, creating significant efficiencies in the sales process and increasing win rates.
"Response time, delivery time, and availability are the most important factors in driving sales and meeting customer demands.  Even more so than price.  SmartSupplier facilitates this and enables us to get to our customers so that we can solve their problems as quickly as possible.  Another key advantage of SmartSupplier is that we know that all the RFQ's coming through are qualified from a customer base of active buyers that know what they are looking for; something which is not guaranteed from some of the RFQs that we receive via email.  In the past 10 years we have also seen a real increase in the number of buyers, and in particular major industry players, using the ShipServ platform, which has been an important factor in our growth and development."
The relationship between ShipServ and PJ Diesel over the past ten years has been one of genuine collaboration and continual dialogue and engagement; working together to adapt to the changing requirements of shipowners and operators, and creating new solutions that optimise, improve and add more value to customers.
Mikkel Elsborg concludes:
"We're now working with ShipServ to look at how we can further develop the circular, sharing economy for repair services and solutions.  Not just using the ShipServ platform to connect the buyer with the supplier, but also in facilitating the circulation of components, taking parts off the vessel again and returning them to the vendor for repair.  This means handling direct sales orders, but also the potential of managing repair and service orders as well.  Innovating in this way is where we see real opportunity for further development.  And it's fundamentally needed.  With the challenges that the shipping industry is facing from a vessel operational perspective, we envisage that there'll be a requirement for a lot more repairs!"
Source: Shipserv Sept. 2019