Source: MEET news, 15th issue, April 2019
Mitsubishi recommends cleaning and inspection of your MET Turbocharger Vacuum Breaker, for even safer operation!
PJ Diesel Engineering
PJ Diesel has been authorized by MHI MET for more than 25 years and provides high quality MHI MET Turbocharger Service. PJ Diesel offers both service and repair solutions tailored specifically to your requirements and requests and we have deep knowledge and experience in repairing and servicing both the MHI MET MA, MHI MET MB and MHI MET SRC Series.
In PJ Diesel Engineering we have focus on Circular Economy-Based Service and repair solutions. So instead of high price for new units we can offer a lower cost and shorter lead-time for reconditioned parts, sent directly from our stock in Copenhagen. Take a look at our Exchange Service program.
Recommendation of MET Turbocharger Vacuum Breaker Cleaning and Inspection for Even Safer Operation
During a questionnaire survey of personnel engaged in overhaul of MET Turbochargers, we found that while they had a correct understanding of vacuum breakers, they sometimes forgot their cleaning and inspection.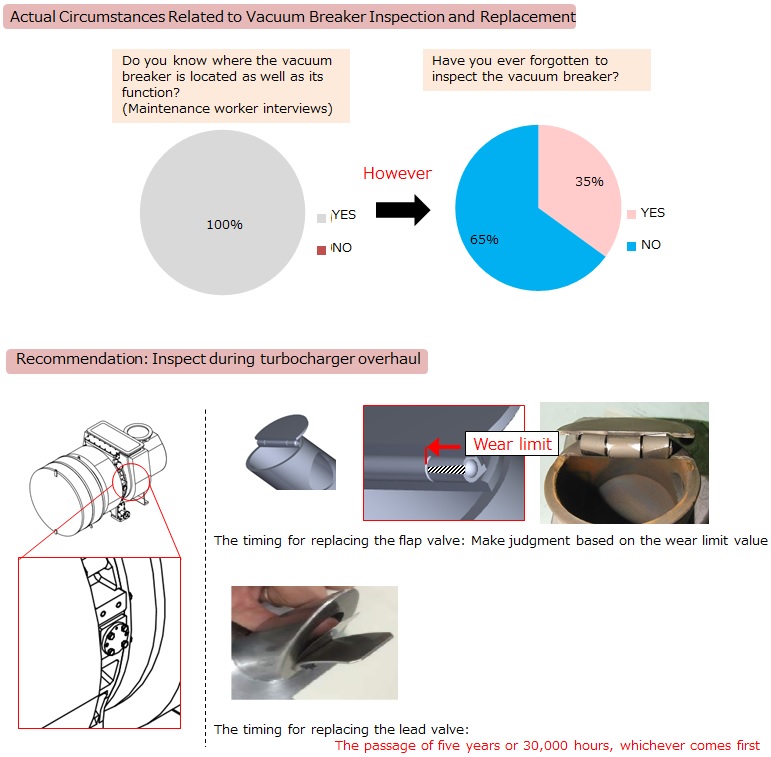 Worn vacuum breakers can lead to oil leakage during low-load operation. Inspection is very easy as it only requires the loosening of bolts. We recommend, that to ensure reliability, you remember to clean and inspect the vacuum breaker when carrying out Turbocharger maintenance.