Rolls-Royce and Woodward, Inc. Announce Agreement for Woodward to Acquire L'Orange, a World Class Fuel Injection Systems Technology Company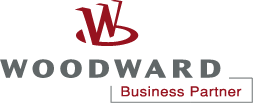 On April 9th 2018, Rolls-Royce (London: RR.) and Woodward, Inc. (NASDAQ: WWD) jointly announced today that they have signed an agreement for Woodward to acquire L'Orange GmbH and its related operations located in Germany, the United States and China ("L'Orange"), for an enterprise value of €700 million (US$859 million1). L'Orange is part of Rolls-Royce, the power solutions provider, and specifically its Rolls-Royce Power Systems business.
Transaction scope and highlights
1. L'Orange is one of the world's leading suppliers of fuel injection systems for industrial diesel, heavy fuel oil and dual-fuel engines.
2. L'Orange's 2017 pro forma sales were €244 million, with pro forma underlying EBITDA of €74 million and pro forma underlying operating profit of €64 million. Pro forma post-tax free cash flow for the period was €51 million.
3. L'Orange has a significant intellectual property portfolio including over 55 active patents, with 75 patents pending.
4. L'Orange brings a large installed base of industrial equipment delivering a consistent and profitable aftermarket.
L'Orange supplies fuel injection technology for engines that power a wide range of industrial applications including marine power and propulsion systems, special-application vehicles, oil and gas processing, and power generation. L'Orange serves some of the world's best known specialist diesel engine manufacturers, including Rolls-Royce Power Systems' leading subsidiaries, MTU Friedrichshafen and Bergen Engines, and other low to high speed engine builders.
Woodward is an independent designer, manufacturer, and service provider of control system solutions and components for the aerospace and industrial markets. L'Orange, which will be renamed Woodward L'Orange, will be integrated into Woodward's Industrial segment. The acquisition establishes Woodward as a premier technology and system provider of engine control systems to the industrial engine market. Additionally, the highly complementary portfolio allows for further expansion into key industrial segments and geographies, while boosting profitability. L'Orange will remain an important partner and supplier for MTU and Bergen in the future through long-term supply agreements, with an initial term of 15 years, allowing Rolls-Royce Power Systems' customers to continue to benefit from L'Orange's high level of expertise, best-in-class service, and innovative R&D.
Warren East, CEO of Rolls-Royce, said: "This transaction builds on the actions we have taken over the last two years to simplify our business. The divestiture of L'Orange enables Rolls-Royce Power Systems to focus on other long term, high growth opportunities and our company to allocate our capital to core technologies and businesses that drive greater returns for the group."
Andreas Schell, President and CEO of Rolls-Royce Power Systems, added: "Rolls-Royce Power Systems will remain a key customer of Woodward L'Orange. We have enjoyed working with L'Orange who have a leading position in their markets, excellent technology, a skilled workforce and strong leadership. We wish them well for the future as they join the Woodward organisation."
Thomas A. Gendron, Chairman and Chief Executive Officer of Woodward, said: "L'Orange is an excellent strategic and financial fit for Woodward, and this transaction exemplifies our acquisition strategy to invest in markets with solid long-term fundamentals. The acquisition of L'Orange brings innovative technology, bolsters relationships with key customers and enhances the profitability of our Industrial segment."
Rolls-Royce confirmed in January 2018 that it was reviewing its strategic options for L'Orange. The sale to Woodward will enable the L'Orange business to pursue new market opportunities that will be opened up as a result of no longer being associated directly with one individual engine manufacturer. Together, Woodward and L'Orange will be able to expand their customer base, pursue further collaborations and explore new areas of opportunity.
The transaction has been approved by the boards of directors of both Rolls-Royce and Woodward, as well as the Supervisory Board of Rolls-Royce Power Systems. The transaction is expected to close by the end of the second quarter of calendar 2018, subject to clearance from the German antitrust authorities.
L'Orange is based in Stuttgart, Germany and has approximately 1,000 employees based mostly in Germany, but also in the U.S. and China.
Headquartered in Fort Collins, Colorado, US, Woodward reported 2017 sales of approximately US$2.1 billion and has approximately 7,400 employees worldwide.
Notes
1 Based on USD / EUR exchange rate of 1.2275.