Fuel Pumps
Plungers & Barrels
Fuel Injectors
Are you looking for service for your Fuel Injectors, you've come to the right place!

PJ Diesel engineering A/S has more than 40 years' experience in servicing, repairing and maintaining Fuel Injectors for Two-stroke and Four-stroke engines. We can also offer you an Exchange System with a stock of Fuel Injection Parts that can be dispatched and made available to our customers within 24 hours.
Fuel Injection Division 
With more than 40 years of experience within overhaul and reconditioning of Fuel Injectors and Fuel Injection Equipment for Two-stroke and Four-Stroke engines we have proven to be a reliable service partner with service of all types of Fuel Systems.
Our fast response and service facility for Fuel Injectors brings added value to our customers – Environmentally as well as Economically
Fully trained workshop staff, 24-hour response
Fully specialized equipped Fuel Injection Facility
Reconditioning of complete Fuel Pumps, Plungers & Barrels and Fuel Injectors
Service Facility authorized by Woodward (former Bryce and Lucas Bryce)
Service of all Fuel-Systems, Makes and Types
Extensive Exchange Program enabling rapid Fuel-System response regarding parts as well as service
We have a vast stock of nozzle tips and wear parts, for Fuel Injectors, in our program, covering most of the engine types and manufactures in the world. As part of our Exchange Service we can also offer complete Fuel Injectors on request.
Availability and fast response are key to our mutual success, and at the same time we can offer to repair Fuel Injector parts which often would be stated as non-repairable. Common problems can most likely be repaired in our workshop and along comes always a 24-month liability for Defects and Shortages.
New is not necessarily best!
A Fuel Injector with wear and damage can in most cases be repaired at a price up to 75% less than buying a new one. It can even improve life cycles compared to new components from the manufacturer – and with even better delivery times!
Regular maintenance of your Fuel Injectors is essential, in order to maintain the engine in a good operating condition and obtaining a low fuel consumption. This too is a cost-effective alternative to renewing partly or completely.
Official Woodward Fuel Injector System Facility
Woodward Fuel Injectors leads the way in providing advanced systems for the future markets requirements, including reduced emissions, improved fuel economy, lower cost and greater durability.
With 60 years of experience Woodward Fuel Injectors are unrevealed as regards assessing and satisfying all needs for advanced fuel systems, common rall, electronics, high pressure injection, pilot fueling, water/gas, oil emulsions…
… cost effective design.
Solutions are supplied for all makes!
Our Fuel Injection program is part of our Circular Economy Repair and Service Solutions based on "Waste Less – Lose Less" principle, and continuous optimization, so please contact us with specific application information and we will guide and advise accordingly.
ShipServ
PJ Diesel Engineering A/S utilizes the ShipServ platform and the SmartSupplier solution which assures an easy working procedure for our customers when requesting for quotes.
We offer cleaning service, repair and maintenance of all Fuel Injectors and our team of factory trained service engineers are working around the clock to service our customers.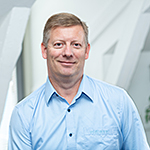 Circular flow and Exchange Service
Imagine a shared response program unlocking the value of unused assets and saving you from stockpiling key components for urgent repairs.
Within PJ Diesel Engineering A/S you can join services with other end-users minimizing stock expenses, and at the same time maintaining full flexibility and the advantage of externalizing the risks. Through our exchange program expensive individual ownership costs and delivery time is reduced with shared acknowledged access to key components. Read more about our EXCHANGE SERVICE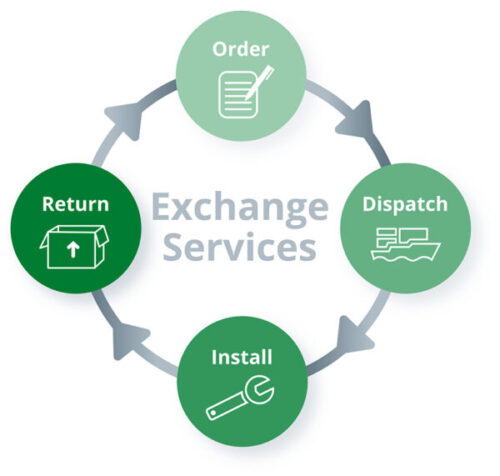 Long- and short-term benefits
Improving service by enabling programmed maintenance and emergency response
Reduce dependency from shore facilities
Eliminate delivery time (Time required for repairs from shore)
Plug and play solutions
Risk reduction
Reduced operational cost
Elimination of expensive inventory
Fixed prices on exchange units - easy budget planning
24 months liability for defects and shortages
High availability because of inventory at PJ Diesel Engineering A/S facilities
Not stocking expenses
No new unit investment
Full report and IMO/EAIAPP Validation
Repairable damages all included in SEU (Service Exchange Unit) A solution with no extra costs
Elevating from supplier to service partner (Trusted supplier)
Responsible and sustainable Supply Chain Management