Engine systems
Power Management
Other Brands
Does your EASYGEN-3000XT need service?
PJ Diesel Engineering A/S is a distributor and independent service facility for Woodward Inc.
 One Unit – Infinite possibilities
The easYgen-3000XT Series controllers operate gensets of all sizes and applications. These controllers include specifically designed algorithms and logic to start, stop, control, and protect the genset, circuit breaker, and the utility where applicable. This technology allows standardizing on a single, affordable genset controller for distributed power generation applications
STANDARD PARALELLING
3100XT-P1 (Back Panel) 

3200XT-PI (Front Panel)
3400XT-P1-LT (Low Temp)

COMPLEX PARALLELING
3400XT-P1 (Back Panel)

3500XT-PI (Front Panel)
3500XT-P1-LT (Low Temp)

CO-GEN / CHP
3400XT-P2 (Back Panel)

3500XT-P2 (Front Panel)
3500XT-P2-LT (Low Temp)
If your engine is not performing according to specification and requirement, you should contact a service provider immediately.
PJ Diesel Engineering A/S is Woodward AISF Authorized Independent Service Facility and distributor for governors, actuators, and turbine valves in Denmark, Estonia, Faroe Islands, Finland, Greenland, Iceland, Latvia, Lithuania, Sweden, and coastal area of Poland for marine applications.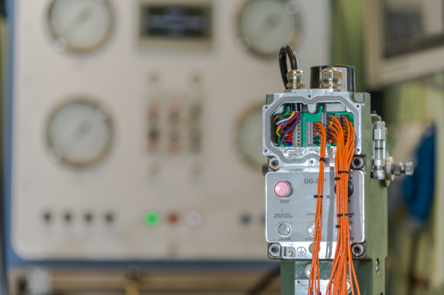 We are specialists in
Governors and electronic controls
Gas and steam turbine control
Valve services
Industrial gas turbine control
Power management
We offer to service all EASYGEN-3000XT SERIES
Our Woodward trained, and certified service engineers and service partners can assist on short notice.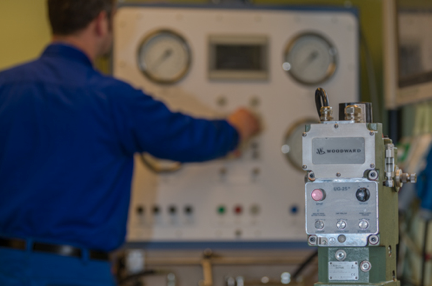 PJ Diesel Exchange Service
Our exchange services facilitate our client's requirement for emergency response and programmed maintenance without dependencies and down time due to service.
Improving service by enabling programmed maintenance and emergency response
Reduce dependency from shore facilities
Eliminate delivery time (Time required for repairs from shore)
Plug and play solutions
Risk reduction
Reduced operational cost
Elimination of expensive inventory
Fixed prices on exchange units - easy budget planning
24 months liability for shortages and deficiencies
Availability ex stock PJ Diesel Engineering A/S
Not stocking expenses
No new unit Investment
Full report and IMO/EAIAPP Validation
Repairable damages all included in SEU (Service exchange unit) solution with no extra costs
Elevating from supplier to service partner (Trusted supplied)
Responsible and sustainable supply chain management
More than 10 worldwide receiving hubs
PJDE will cover return costs from Hubs, if returned within 60 days from order as per conditions.
A vast stock of genuine Woodward spares and Governor test stands
PJ Diesel Engineering A/S meet all the requirements for immediate service without delays. We further deliver field services for Woodward components for inspection, troubleshooting installation and commissioning.