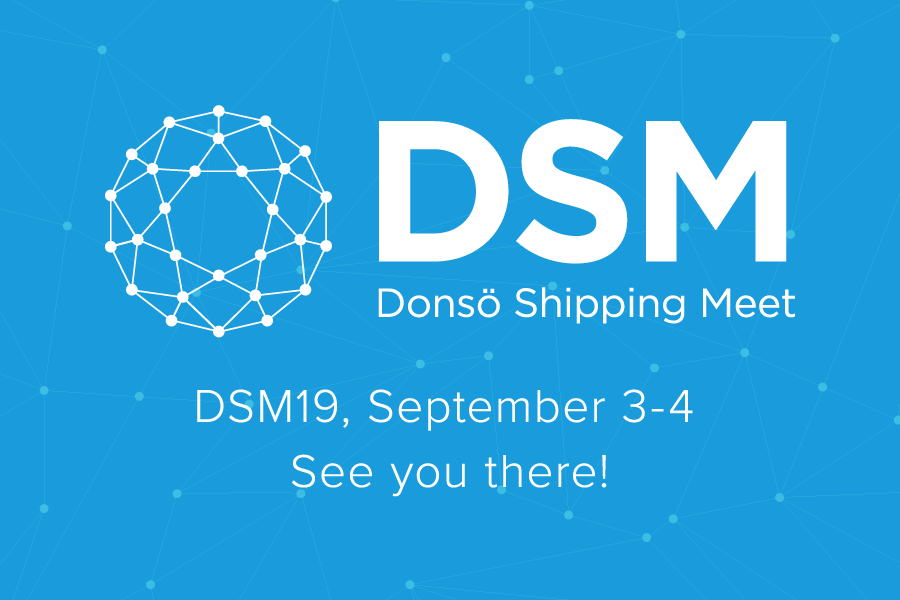 Be a part of Sweden's biggest shipping event – A meeting point for the entire maritime cluster
At this year's Donsö Shipping Meet in Donsö, Sweden on 3-4. September 2019, PJ Diesel will be represented by Technical Manager Mr. Anders Bruun and Vice President Mr. Mikkel Elsborg – both part of the PJ Diesel management team.    
Our focus will be specifically on the Swedish Owners and Operator's possibility for Sustainability, Energy Reduction, Fast Response and much more within the PJ Diesel product lines; Repair and Service & Exchange solutions – based on circular economy. 
PJ Diesel was founded in 1979 and is a family owned and operated service, engineering and reconditioning provider for Ships, Power Stations and Oil Industry.
We offer service for:
Fuel Systems
Turbochargers
Governors & Controls
Gas Engine Systems
Turbine (oil/gas)
Power Management
Engine Parts for Diesel and Gas Engines
PJDE is authorized by several high-quality manufacturers amongst these, Woodward, Himsen, Mitsubishi MET, KBB, and Regulateurs Europa
PJ Diesel is located at the Port of Copenhagen, Denmark from where we service our clients 24/7. The location is very close to Copenhagen International Airport from where flights departs, on daily basis, to most of the world. This enables a second to none response from our side.
PJ Diesel was founded by Peter Jensen and Mrs. Anne-Mette Elsborg in 1979. Peter Jensen has retired from the company why Owner and Group CEO Anne-Mette Elsborg runs the business in close cooperation with Technical Manager and PJDE Board Member Mr. Anders Bruun and second generation and Vice President Mr. Mikkel Elsborg.
New is not necessarily best!
At PJ Diesel we are at the forefront of the rapidly developing repairing technology. A repair solution often offers both lower cost and better delivery time. It can even improve life cycles compared to new components from the manufacturer.
You need to know your options!
Avoid unscheduled off-time by being steps ahead on mechanical failure and in forefront of service overhauls.
As a non-bios partner PJ Diesel is advocating service and repair solutions tailored specifically to your requirement and requests, using our joint possibilities as an alternative to "just" procuring new expensive parts. Availability and fast response can be as important than price – if not more!
Having a critical partner investigating your value chain and providing business cases for your optimization process is a win-win. Resource focus is important now – and critical in the future.
Minimize your stock expenses!
Imagine a shared response program unlocking the value of unused assets and saving you from stockpiling key components for urgent repairs.
Within PJ Diesel you can join services with other end-users to reduce your stock expenses to a minimum – and at the same time maintain full flexibility and the advantage of externalizing the risks. Through our Exchange program your expensive individual ownership costs and delivery time is reduced with shared acknowledged access to key components.
Repairing instead of mindlessly replacing is a win for the environment and your company CSR profile.
At PJ Diesel we focus on circular/sharing economy-based repair and service solutions based on Waste Less – Lose Less principle, and continuous optimization. 
"Did you know that PJ Diesel has minimized use of all chemicals for cleaning of marine parts, and solely use ultrasonic cleaning (Detergent and water) for all components with a better result and thereby minimizing the environmental impact"  
PJ Diesel has a 1:1 agreement for disposal of all oils, blasting residue and grey water with Avista Oil who under ISO 14001 Upcycle or dispose to the best environmental standards. 
Example:
The waste oil is filtered, heated and stored in tanks in which the oil and water separate due to their different densities. The oil rises helped by the heating. The water fraction is led to water processing and cleansed of oils and heavy metals before discharged to domestic sewer System for further treatment at Horsens Central Purification facility. The oil phase is pumped to a tank for further sedimentation of water. After filtration and analyses, the oil is ready for sale as support fuel oil in heavy industry or for refining in the Netherlands, where the oil is distilled into cleaner fuel oil. The highest degree of utilization of the oil product is to benefit from the heating calories. What was originally primarily heating oil, is recycled as heating oil.
Find us in Hall A – Stand no.: A40